The NAVC institute provides a chance to showcase veterinary products among veterinarians and those practicing in this field. Not only this, this vet conference will provide plenty of benefits like connecting with the veterinary professionals, competing with other veterinary practitioners, etc.
The show attendees have top-tier potential due to experience of several years in veterinary sciences, better decision-making opportunities, and specialization in animal healthcare. In addition, the NAVC institute courses are planned to make the person highly professional in veterinary procedures. For instance, the courses for veterinarians and nurses include anesthesia practice, case-based behavioral medicine, small animal abdominal ultrasound, and practical techniques in soft tissue surgery.
Our extensive range of veterinary surgical instruments are built with German stainless material to become remarkably long-lasting, which you can find at the NAVC Vet Show 2022. In addition, they have reliable uses to make the surgery productive in all means.
Summing up, the NAVC institute is the best source to get your hands-on learning the veterinary practices and purchase the top-quality surgical tools at a discounted price!
Venue & Date:
This vet conference will be held from May 21st to 27th, 2022, At Caribe Royale Hotel and Convention Center - 8101 World Center Dr, Orlando, FL.
Single items – List of Veterinary Instruments
You'll be amazed to know that we offer a discount on our surgical instruments, whether they are single items or packs. First, let's have a guise at the single items of the veterinary surgical tools to make your surgical kit more valuable.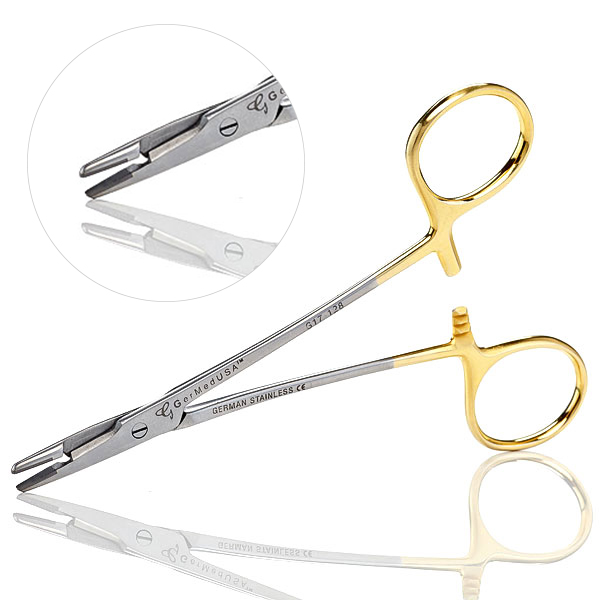 Due to the tungsten carbide insert, this highly durable needle holder is used for holding the needles in various surgical procedures. It also comes with a serrated beak to grab the sutures and needles with a firm grip and gold finger ring handles.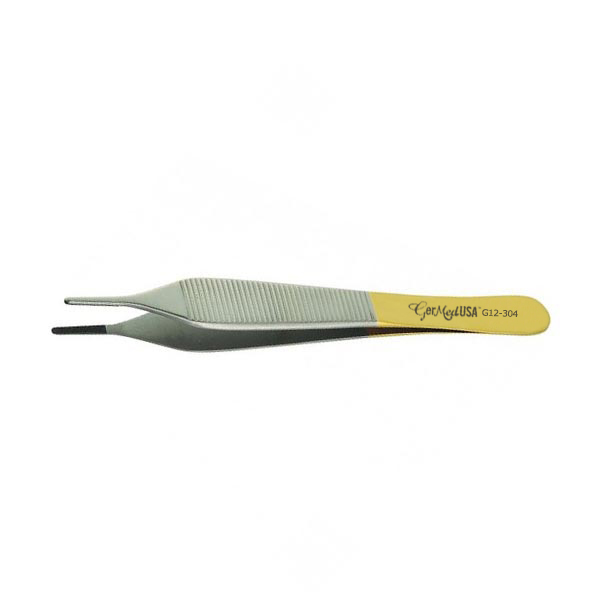 If you need a versatile tool that aids in stabilizing and grasping the soft tissues while suturing, then choose Adson forceps. This instrument has teeth on its beak, ensuring firm gripping and preventing damage to the quite close tissues. Additionally, it is available in other patterns to help the veterinarian in other medical practices.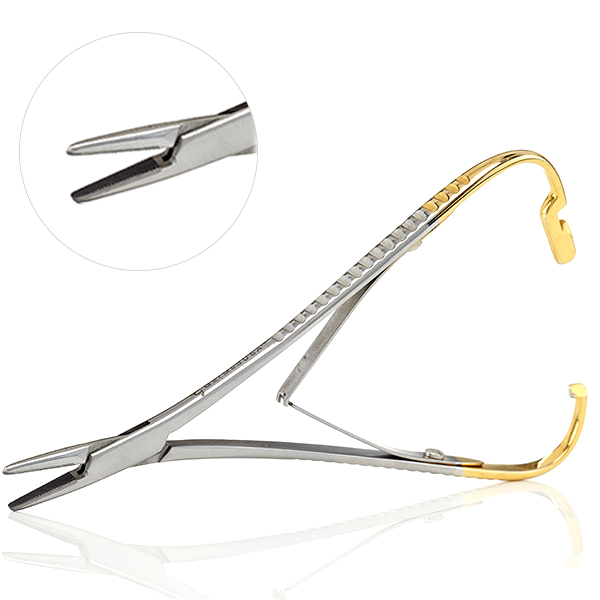 This is a unique kind of needle holder that consists of a single spring and plier handle grip which curved inwards. Not only that, it consists of a ratchet lock on the handle that aids the tool in squeezing with ease for locking and unlocking. It is used frequently where the suturing is required in a refined manner. As well, it comprises cross serrations on the jaws.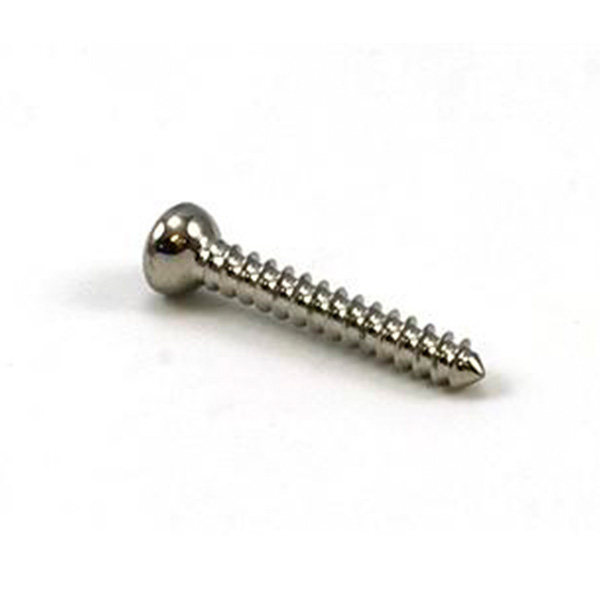 The bone screws are designed specifically to be inserted smoothly and easily into the surgical sites. Also, they make their way to be inserted in the bones but not on a very rigid surface. In addition, this instrument is available in other lengths.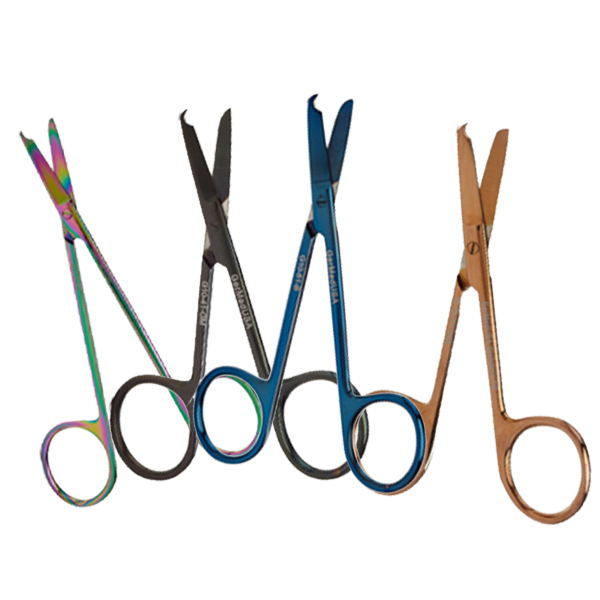 The stitch scissors are designed for removing the sutures in several veterinary surgeries. It is available in other colors and features a small hook-shaped tip on its blade. Now you must wonder about the function of the hook on these scissors? The hook aids in lifting the suture before cutting and removing it.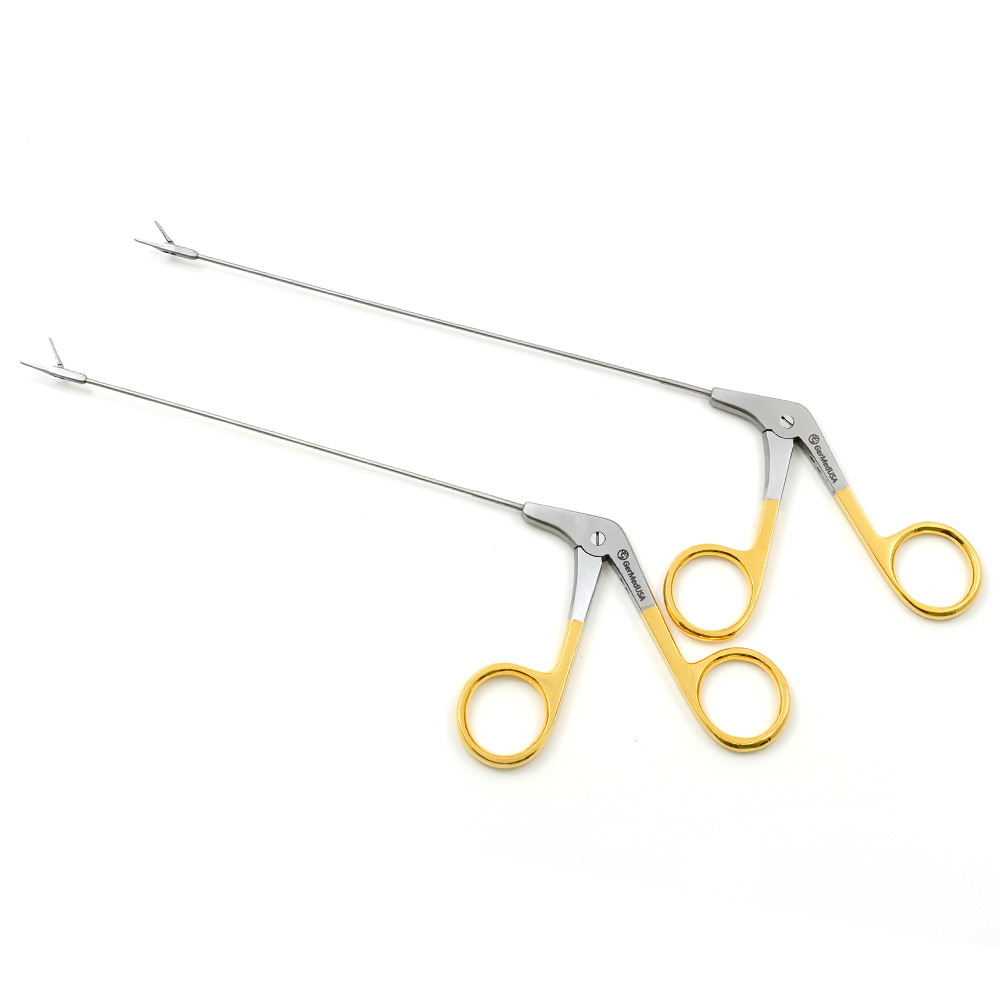 The arthro alligator forceps are designed to hold as well as grasp barbed foxtail seeds from several body areas such as the nose, ears, eyes, genitals, mouth, and between the toes of several pets. It is available in several other sizes, appropriately fitting the surgeon's requirements.
List Of Veterinary Surgical Packs
The discounted offers do not end yet! If you need surgical instruments in one kit, we have designed some surgical packs to save your budget and aid in surgical procedures.

We know the need for veterinary surgeons who have to do the feline oral procedures, as it requires plenty of tools. Therefore, we have combined all the feline extraction tools in one kit. This surgical pack has several instruments designed ergonomically and innovatively to complement veterinary dental practices.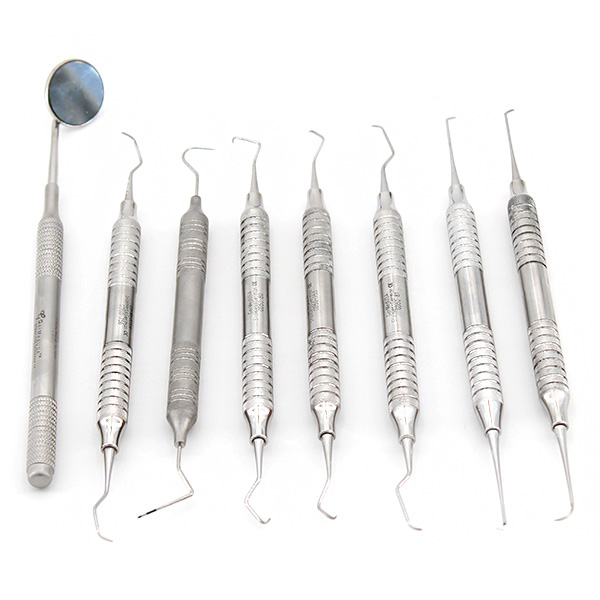 Scaling is a dental procedure that requires specific kinds of sharp tools. However, buying many variations of the scalers is not cheap. So, you can consider purchasing the dental scaling kit, which aids in small animal dentistry. It has all the tools which dentists need to use in performing an oral procedure. Surely, it will provide dependable results.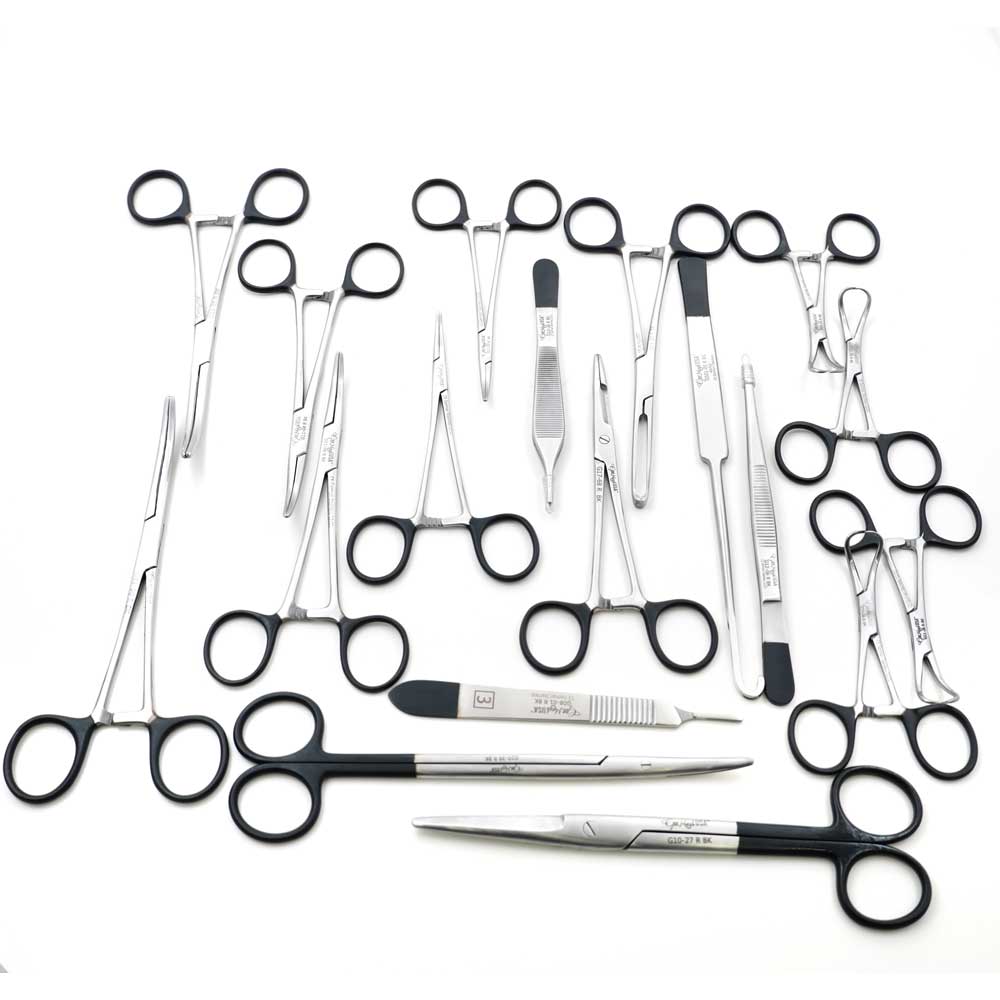 This is not an ordinary spay pack because it consists of ring coating to become identifiable. Therefore, the surgeons do not need to apply masking tape to the instrument. There are several other colors in the spay packs: blue, black, rose gold, purple, and rainbow. Moreover, the instrument is sterilizable and highly efficient to reuse after cleaning. It requires less maintenance; thinking, why? It boasts high tensile strength. Further, the instrument's coating does not peel off.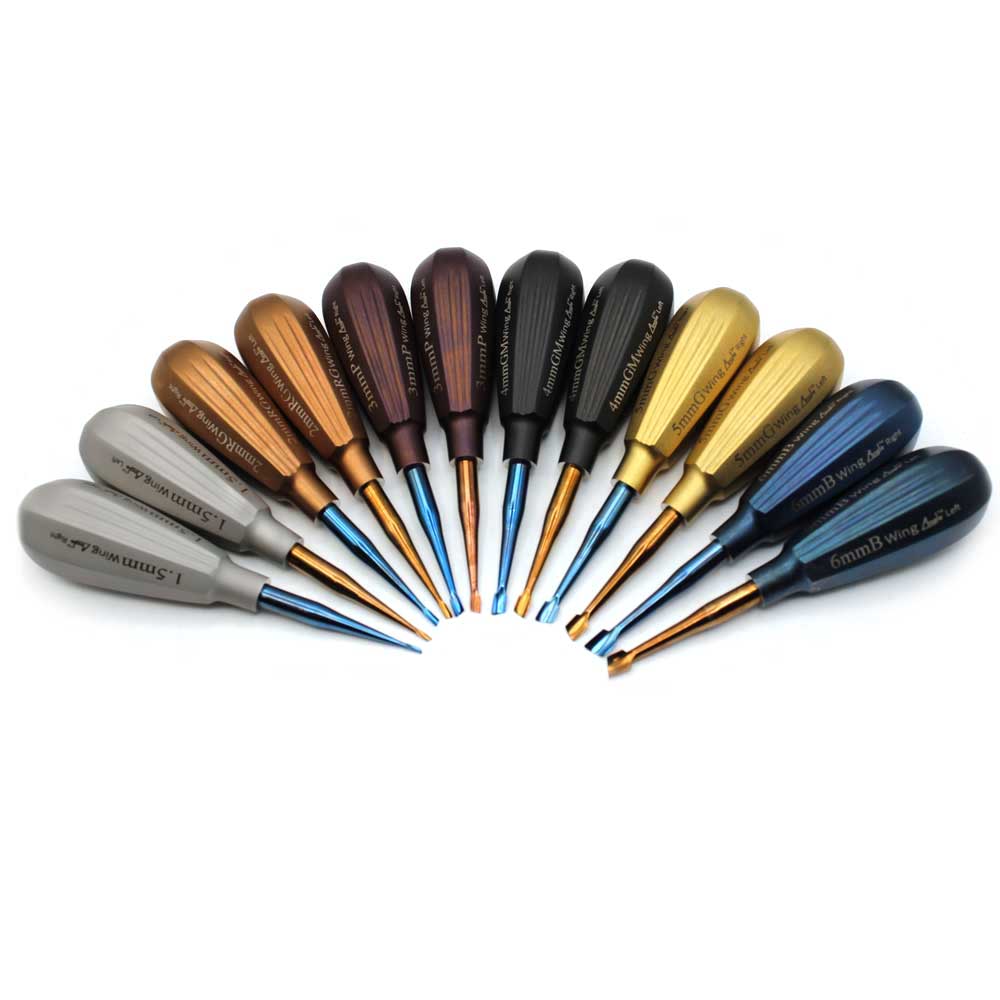 This set of Luxating Wing Angle consists of twelve instruments in different sizes, which are individually used for tooth extraction. In addition, it has a less concave blade to reach the root surface of the patient smoothly. For instance, it is available in unique colors such as rose gold, silver, blue, gunmetal, etc.

GerVetUSA Inc. is delighted to see you at Booth No.6. Here you will be finding a plethora of instruments at discounted prices. In fact, you can get the help of expertise from those who have experience of several years in the veterinary field. Moreover, you can let us know the requirements for any particular veterinary tool, and we will custom-manufacture it for you to excel in your procedures. After attending the NAVC Conference 2022, you will be walking away with renewed knowledge and a chance to practice veterinary procedures with best-in-class surgical instruments. So what's stopping you from reaching us? Just mark the dates from 21st to May 27th, 2022, on your calendar now.