Adson Forceps with Tungsten Carbide inserts are suitable to hold the soft tissues in suturing practices without damaging the surrounding tissues. Moreover, it provides an ideal grip. Besides, the instrument has German stainless material to become hard-wearing, sterilizable, and reusable for the long term.
• Multiple Variations
• TC inserts
• Sharp teeth
• Resilient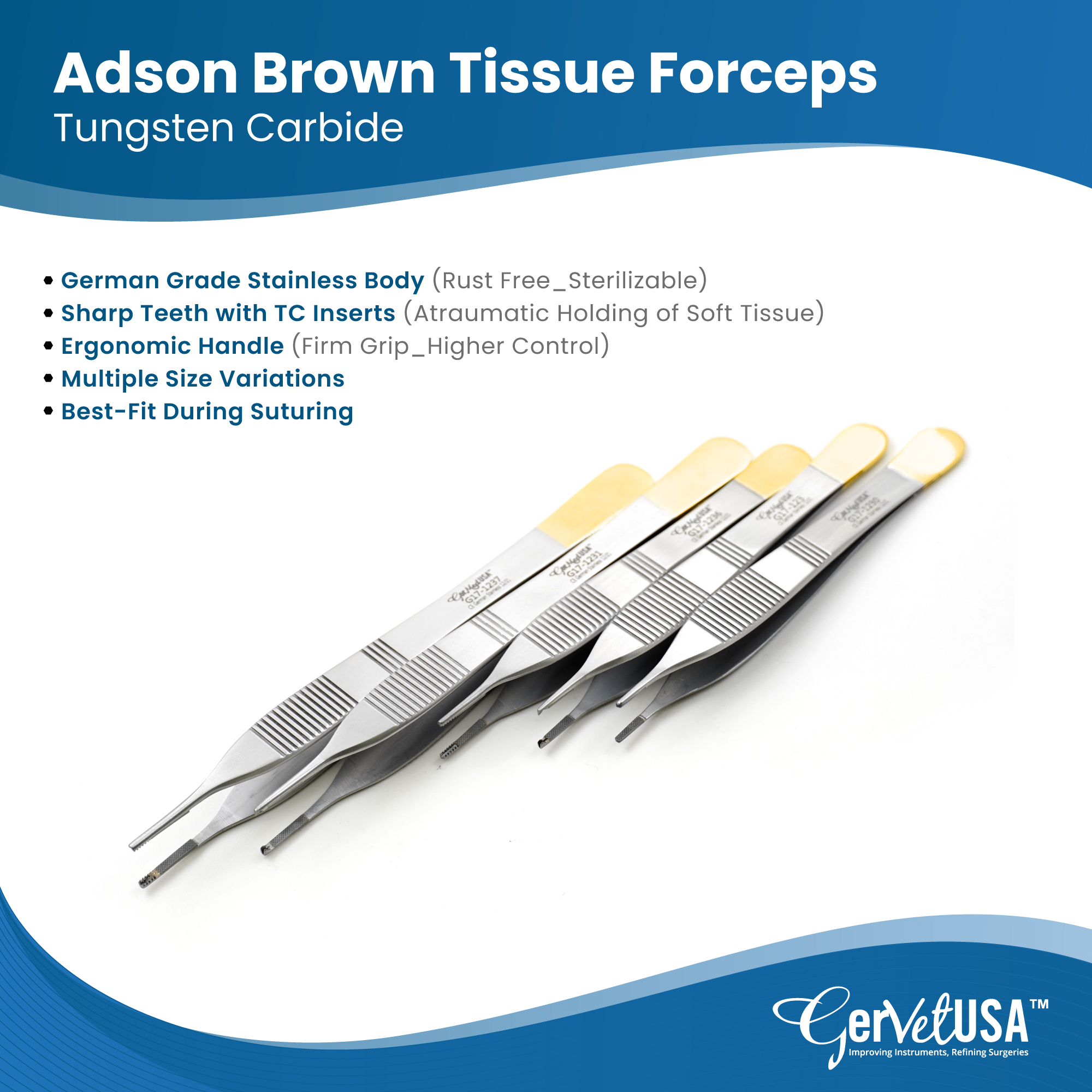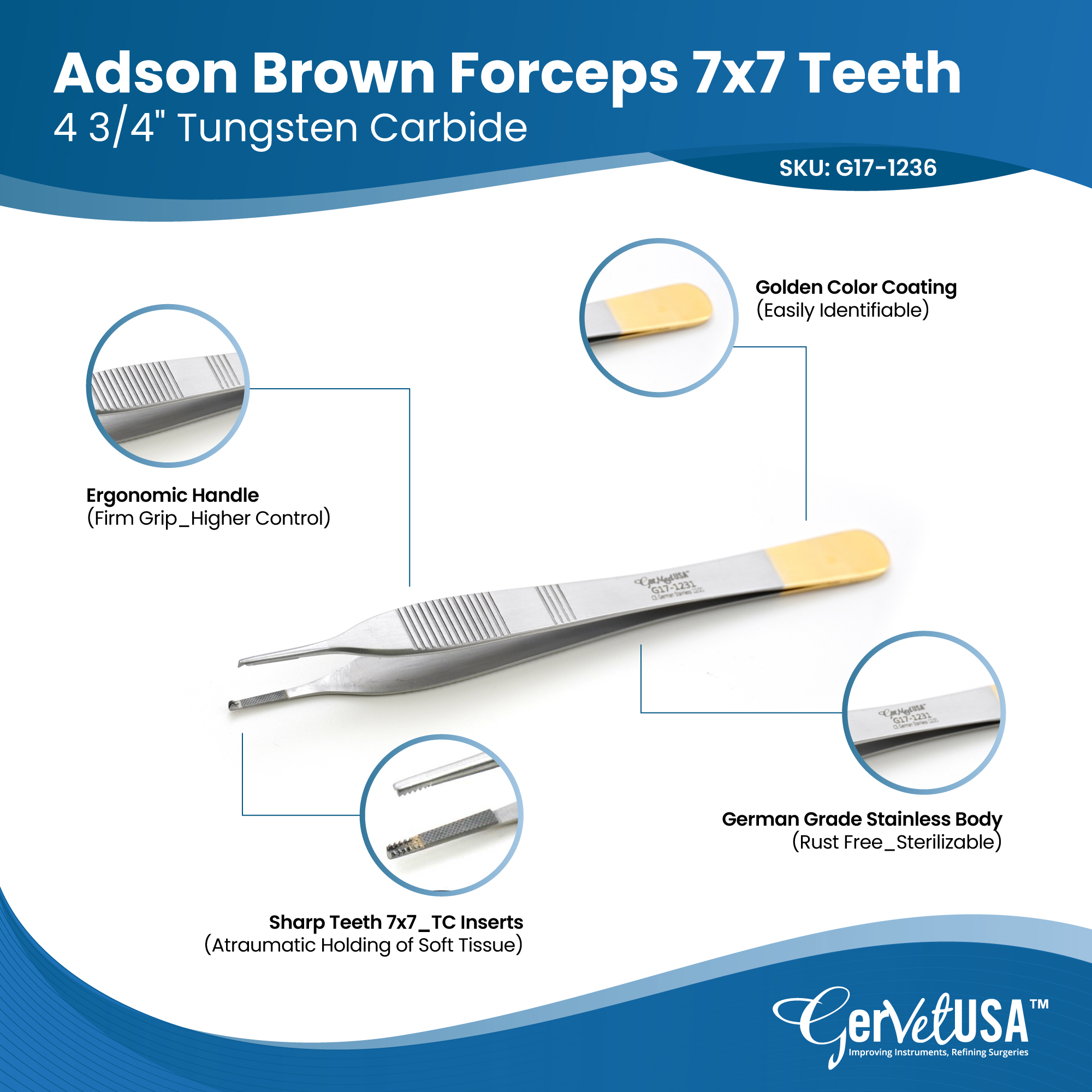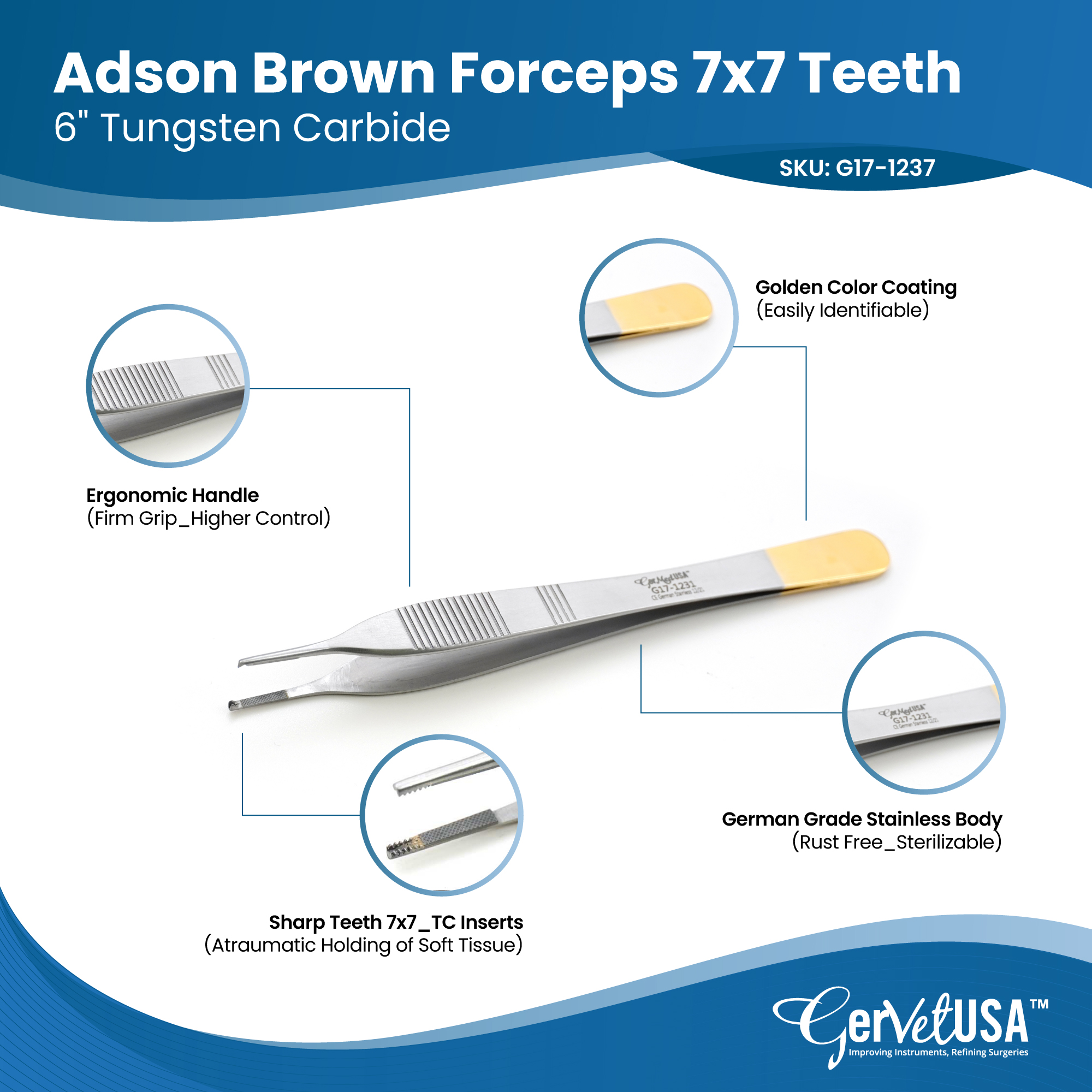 Please note that website images are often representative of the product family and may not conform to the exact specifications or features of the item you select. The final specifications will match the description of the specific product you select. Please review such specifications in the item description to ensure the correct product is ordered.