Adson Tissue Forceps instrument is famous for its precise functioning without causing any trouble to the patient during its utilization in the surgery. It is specifically designed to handle delicate and soft tissues. In addition, it has gold-plated handles, which allow easy and quick recognition.
• Tungsten Carbide
• Straight cross-serrated jaws
• Wide and flat thumb
• Gold-plated handles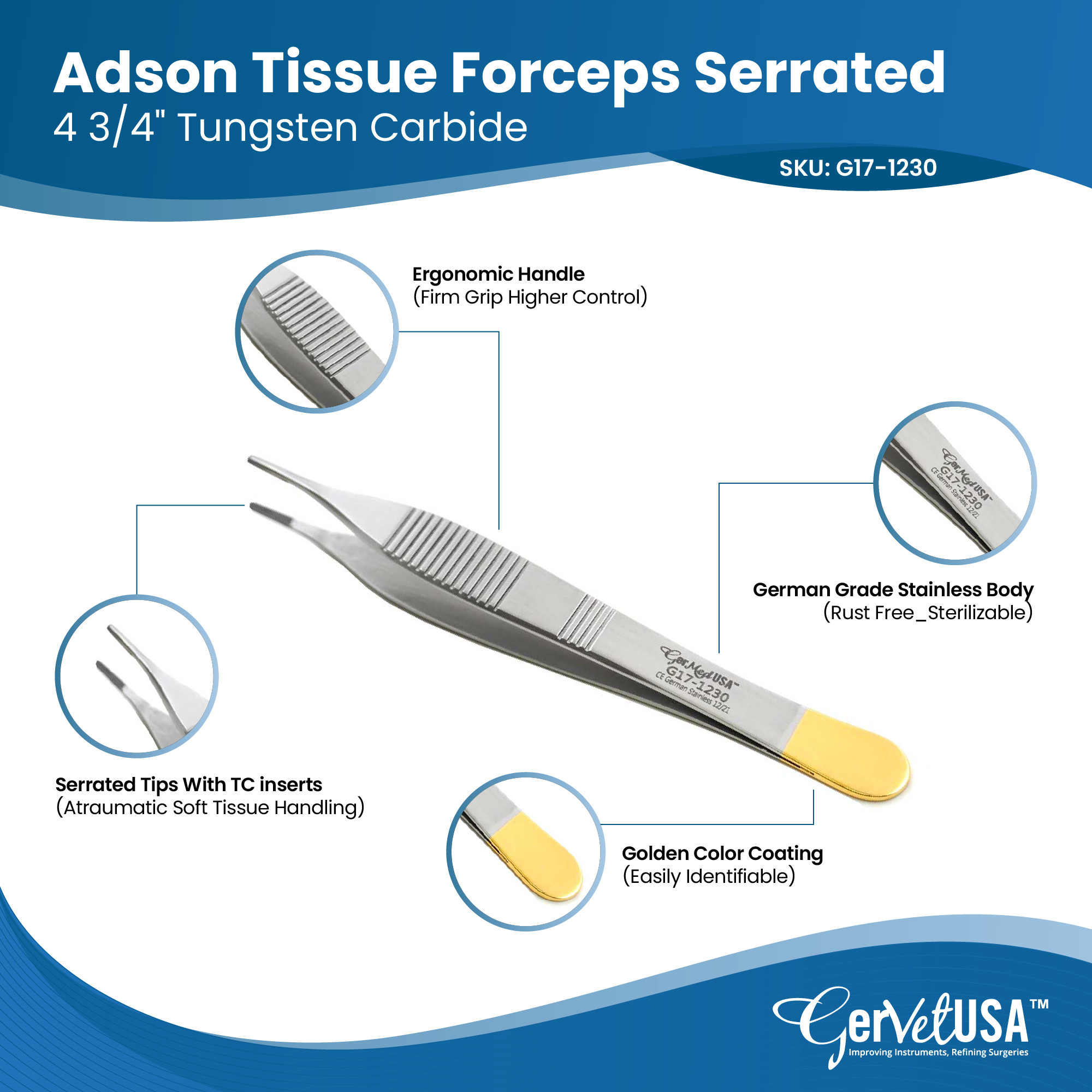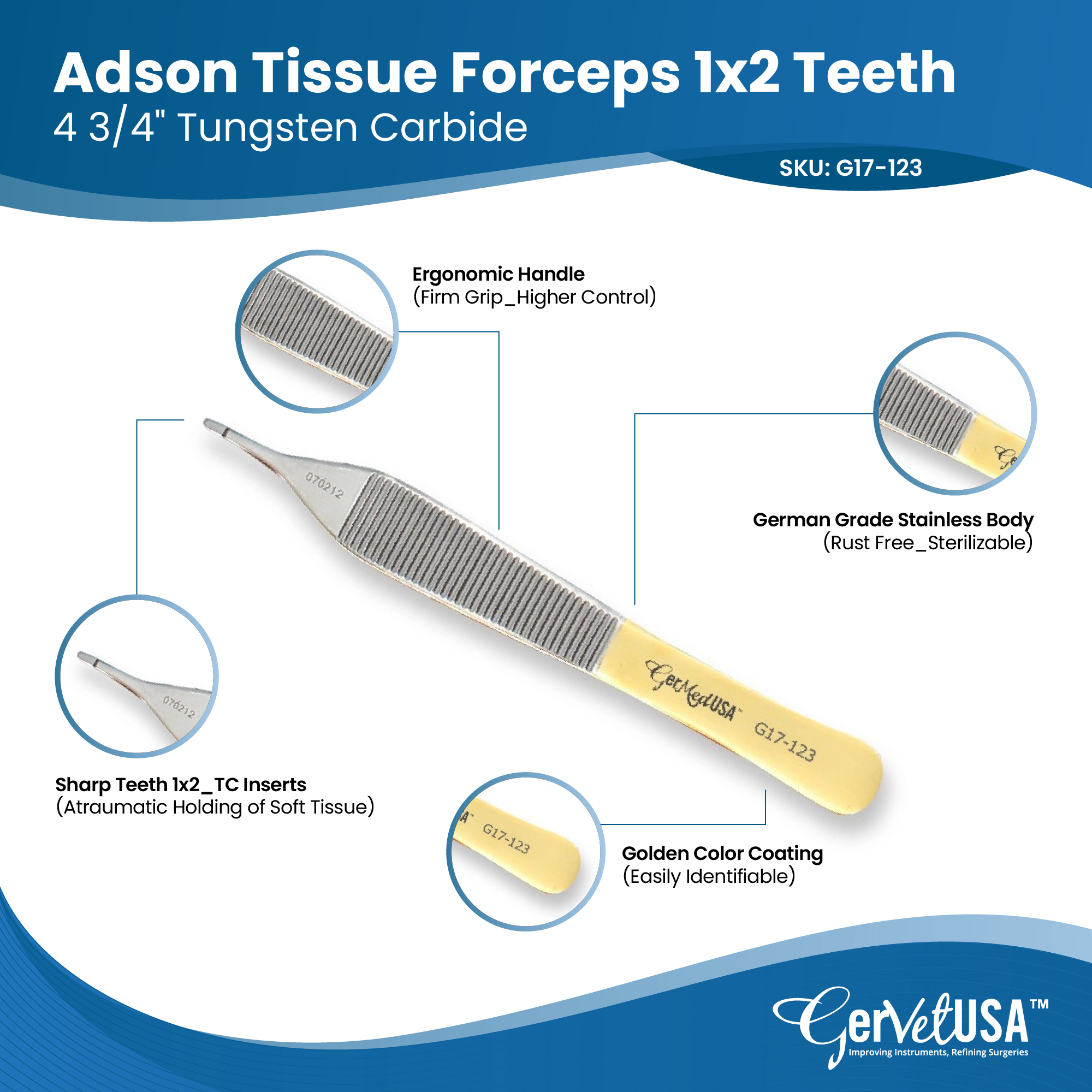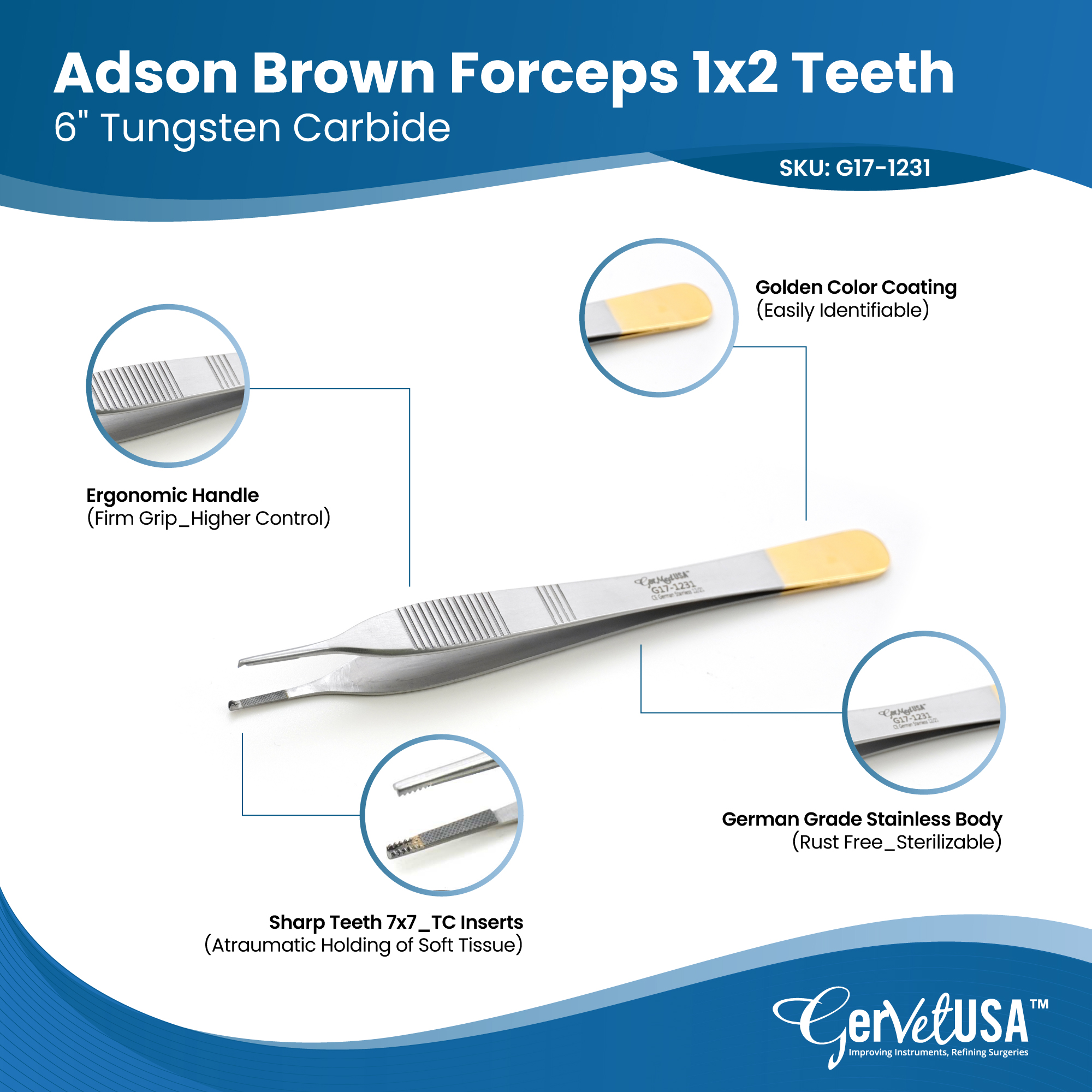 Please note that website images are often representative of the product family and may not conform to the exact specifications or features of the item you select. The final specifications will match the description of the specific product you select. Please review such specifications in the item description to ensure the correct product is ordered.