These versatile scissors are used in multiple surgical procedures. They are most commonly used to remove tight bandages from the skin without cutting it. The flattened blunt tip slides through the bandage and cuts it smoothly.
Features
• Gun-metal color coating
• Ergonomic instrument
• German stainless
• Performance tested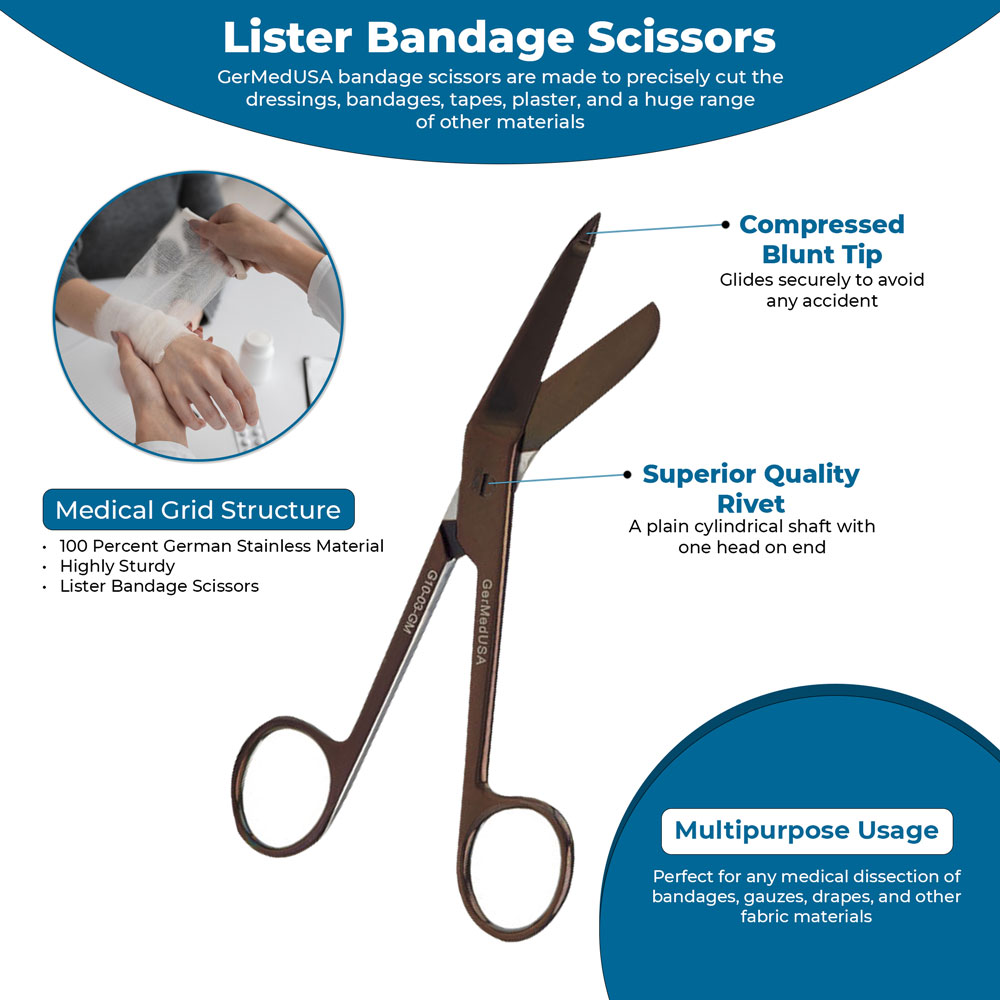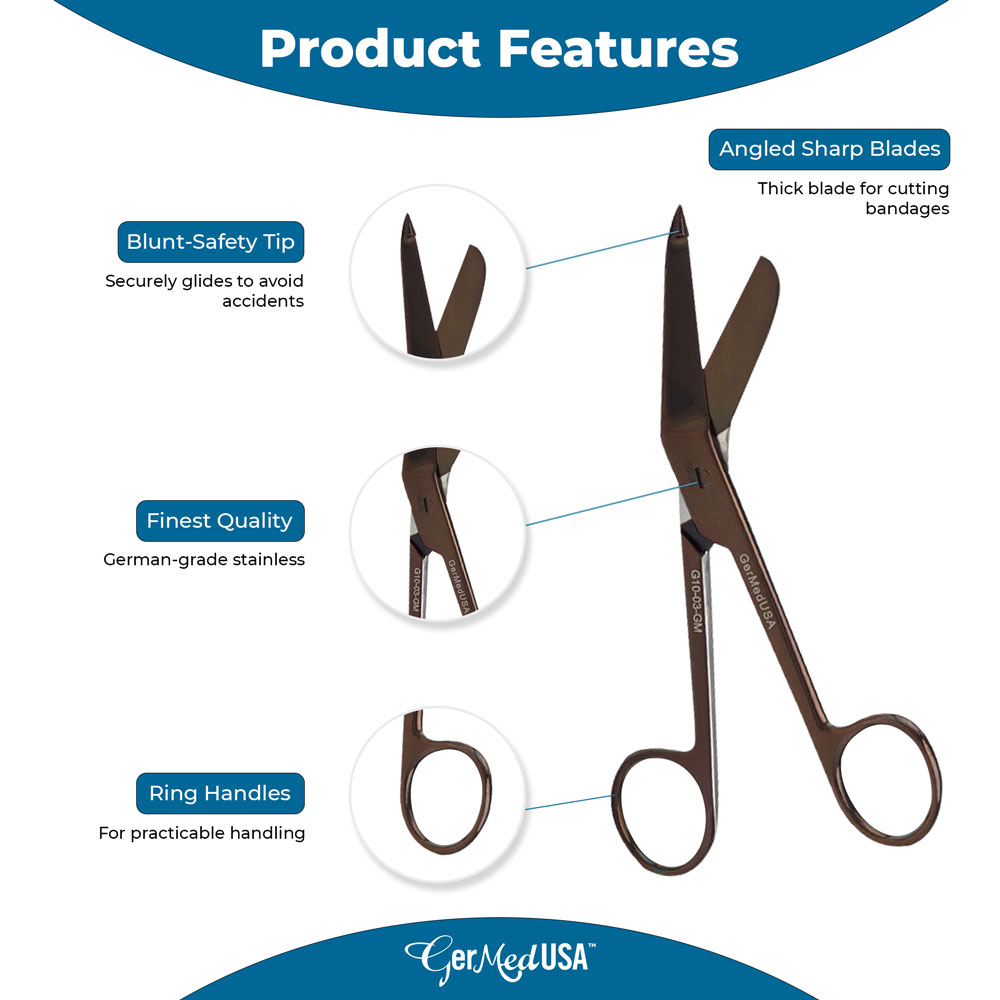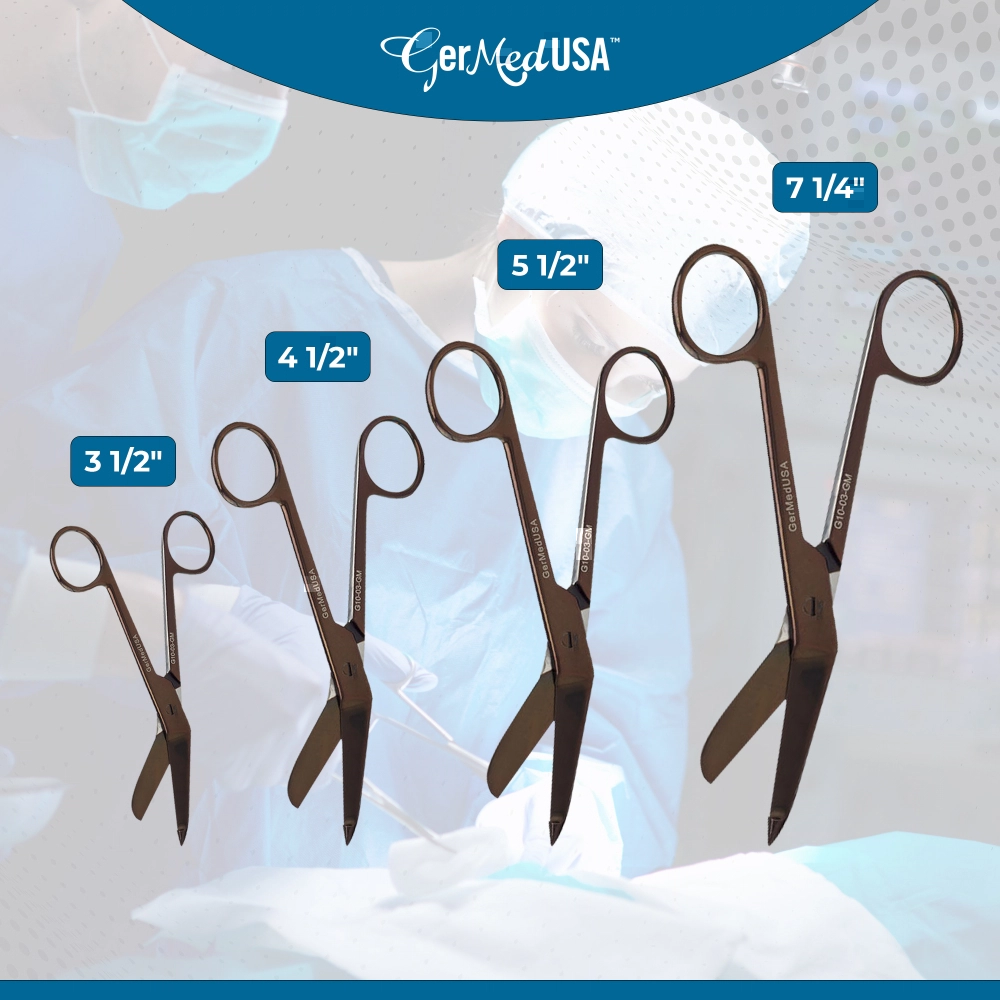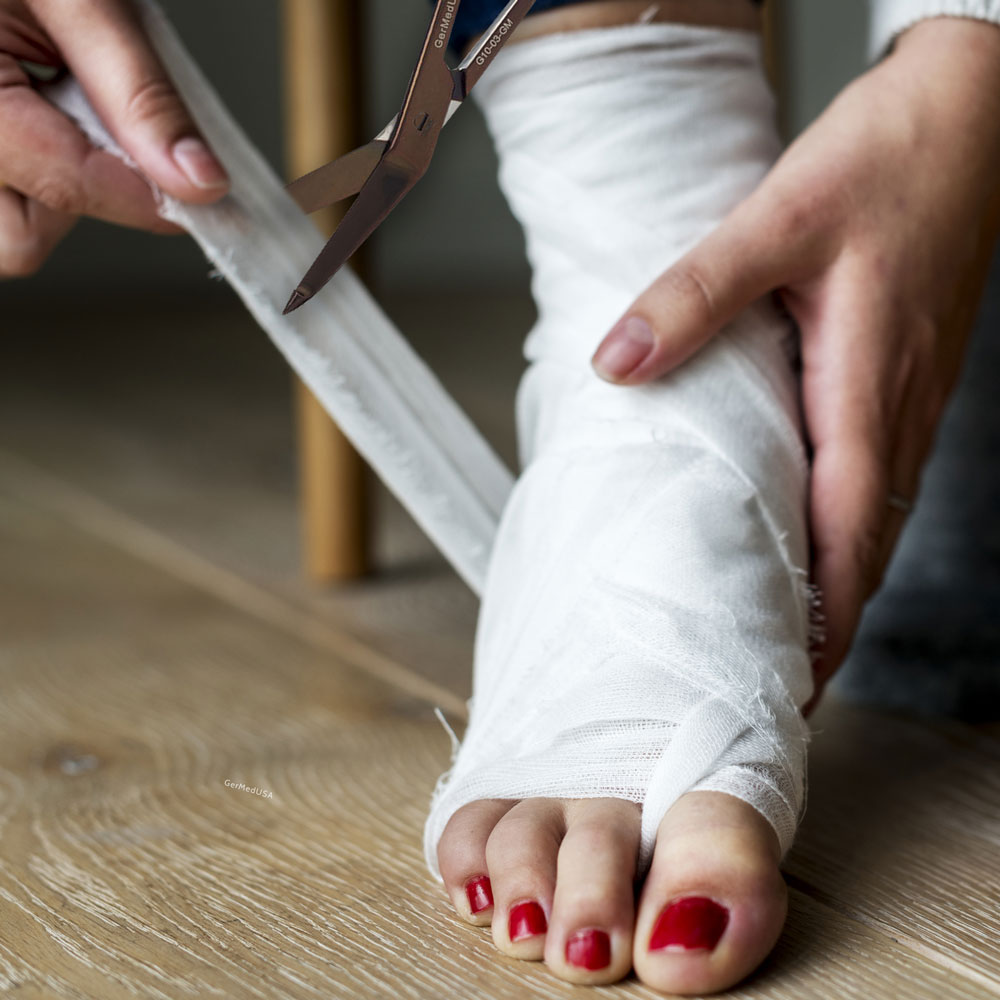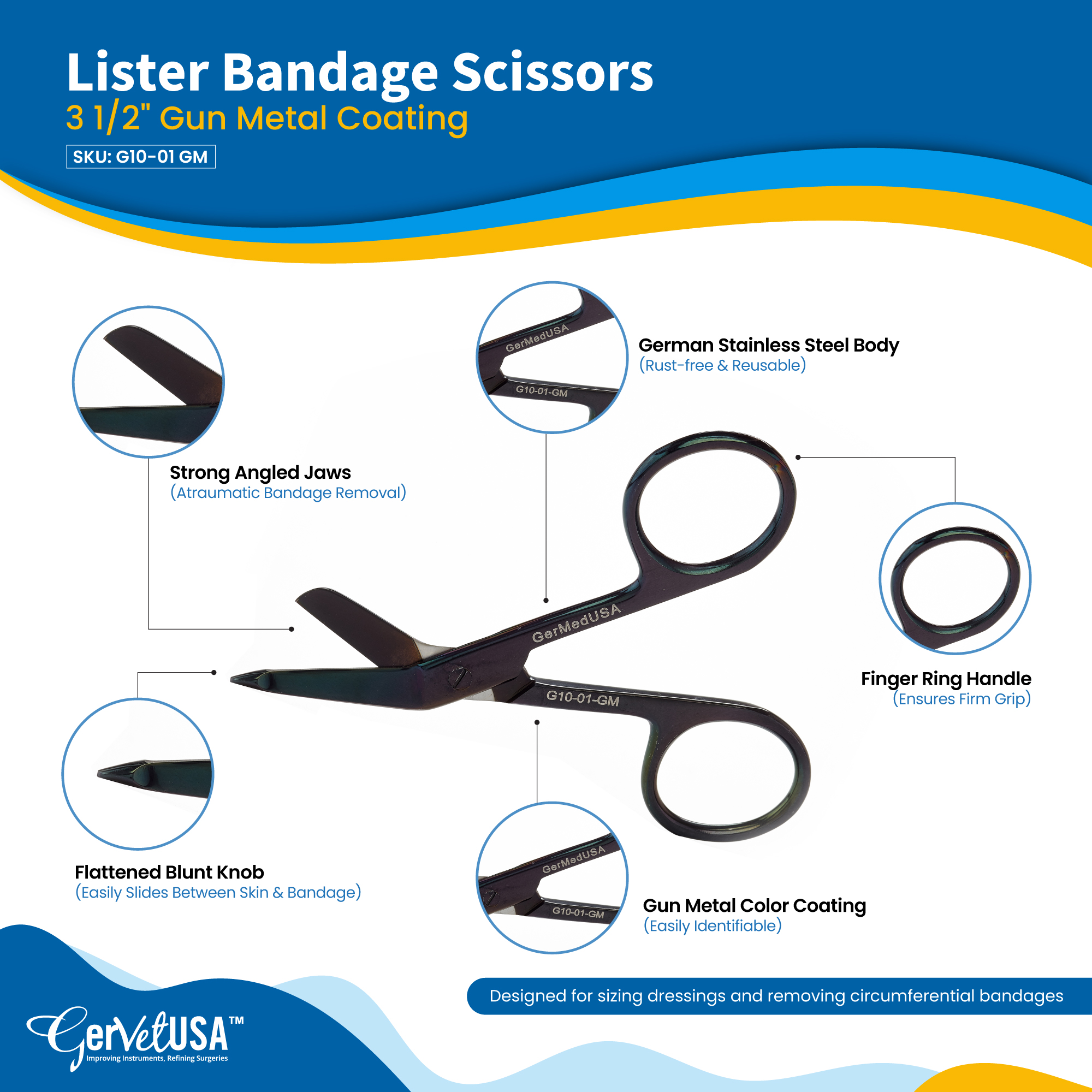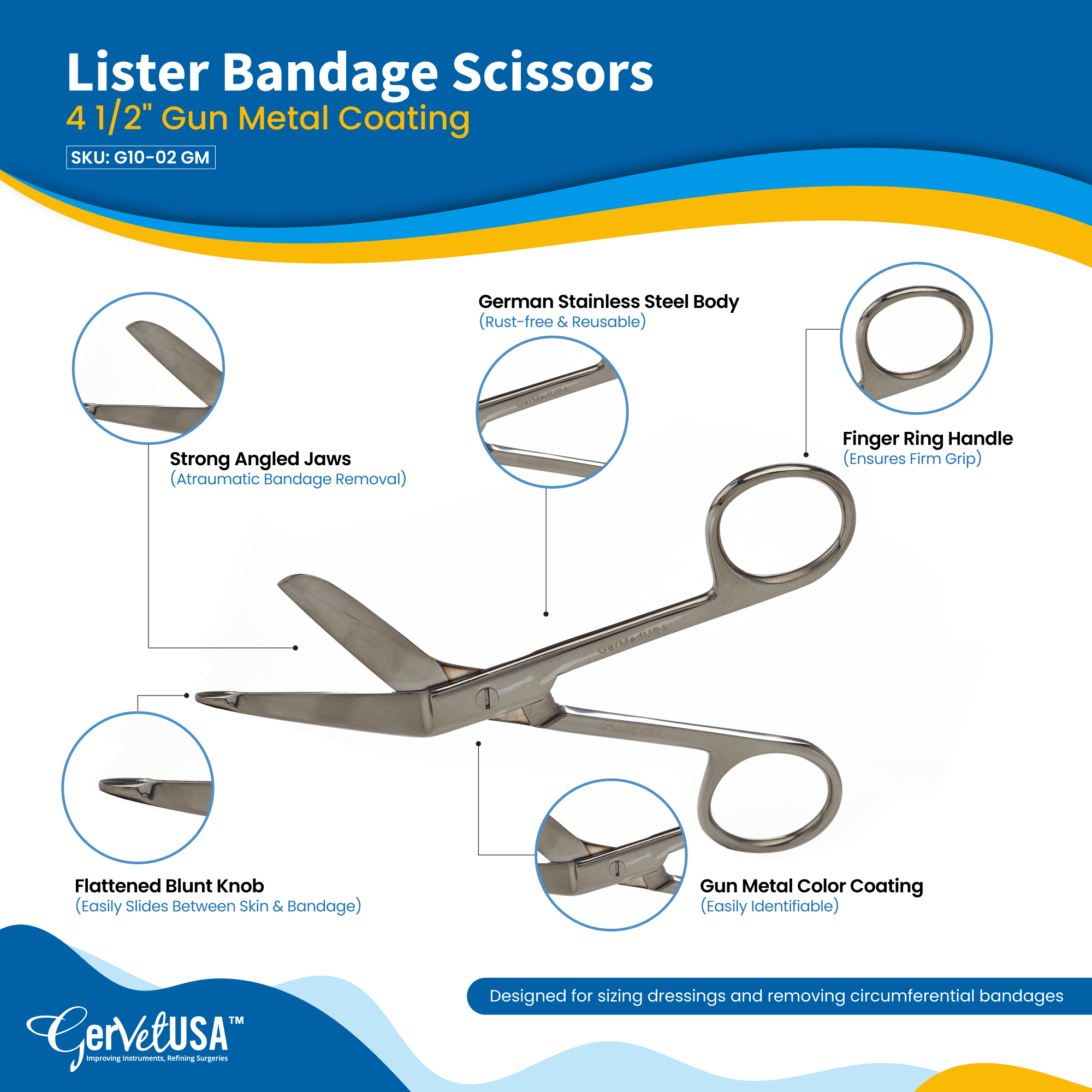 Lister Bandage Scissors 5 1/2" Gun Metal Coating are unique surgical instruments made of high-quality stainless with gun metal color coating. These scissors have angled inserts with a slightly longer lower blade, the tip of the lower blade has a flattened blunt knob that slides between bandages and skin without hurting tissues. The color coating is ideal for identification in the operating room. They are lightweight, reliable, and exceptionally balanced instrument. The color and material do not decline with the heat, pressure, or any environmental change. Thus, our Lister Bandage Scissors 5 1/2" Gun Metal Coating are surely a valuable addition to your surgical kit.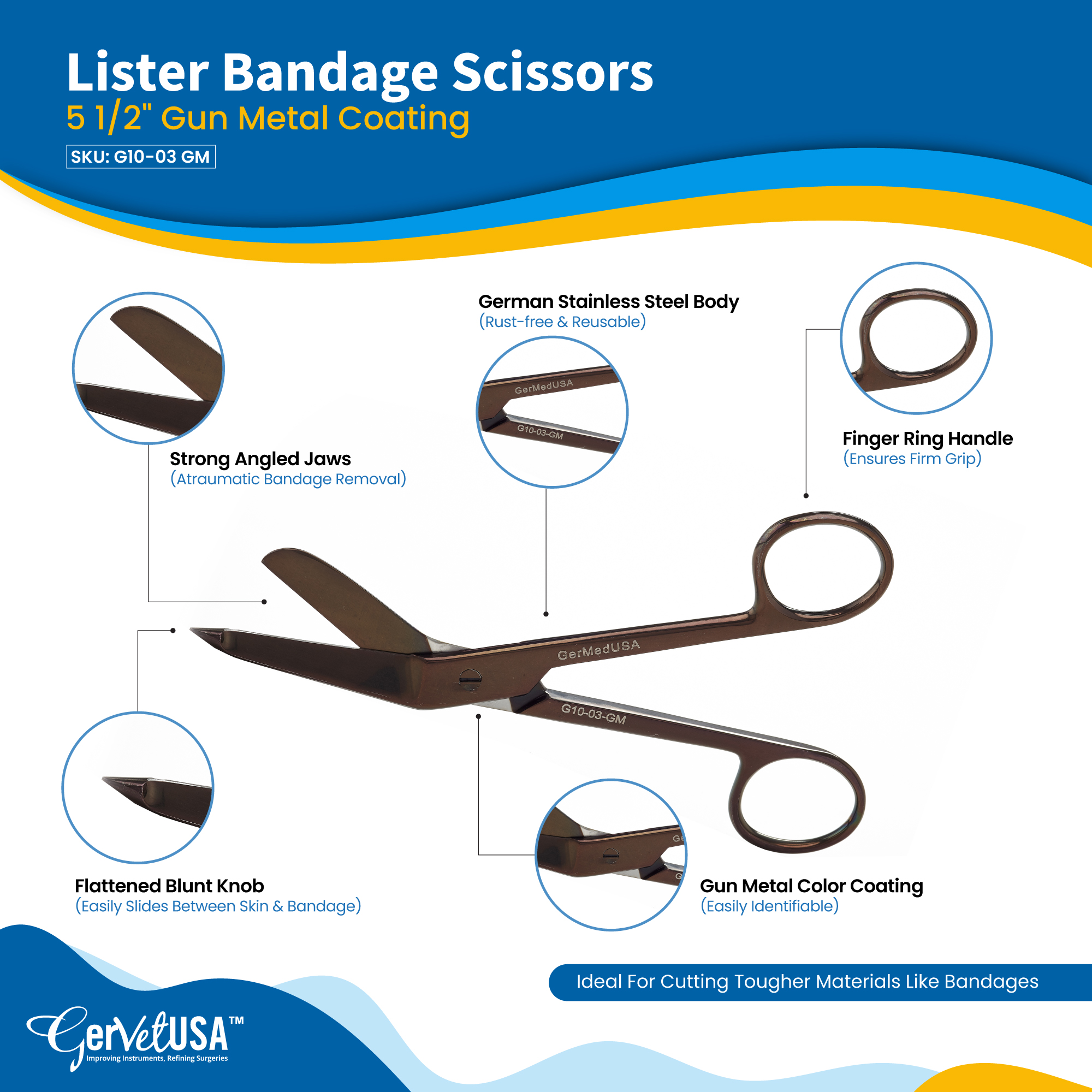 Please note that website images are often representative of the product family and may not conform to the exact specifications or features of the item you select. The final specifications will match the description of the specific product you select. Please review such specifications in the item description to ensure the correct product is ordered.