The rainbow color coated scissors provide easy identification to the surgeon. It has a blunt tip design that doesn't cut the skin while removing the bandages. It can also be used to cut other objects during surgical procedures.
Features
• Color-coated
• Perfect hand grip
• Lightweight instrument
• Can be sterilized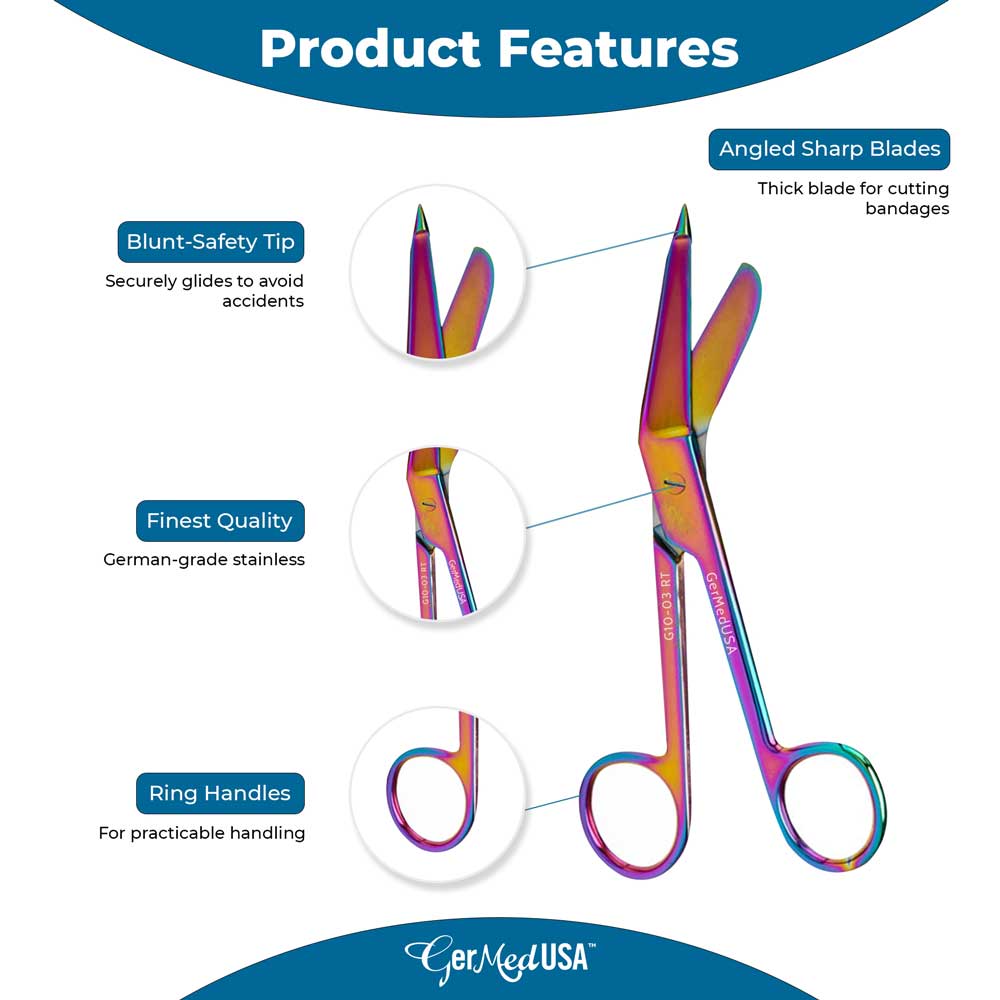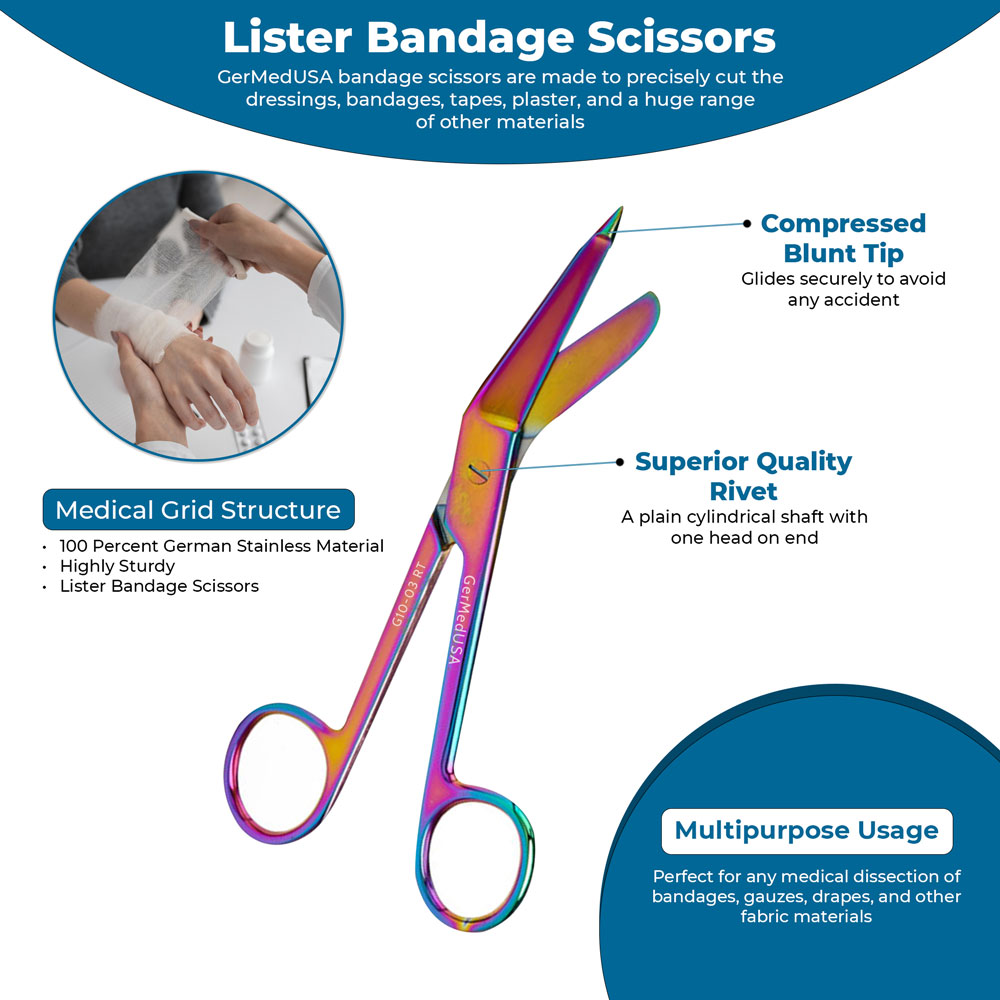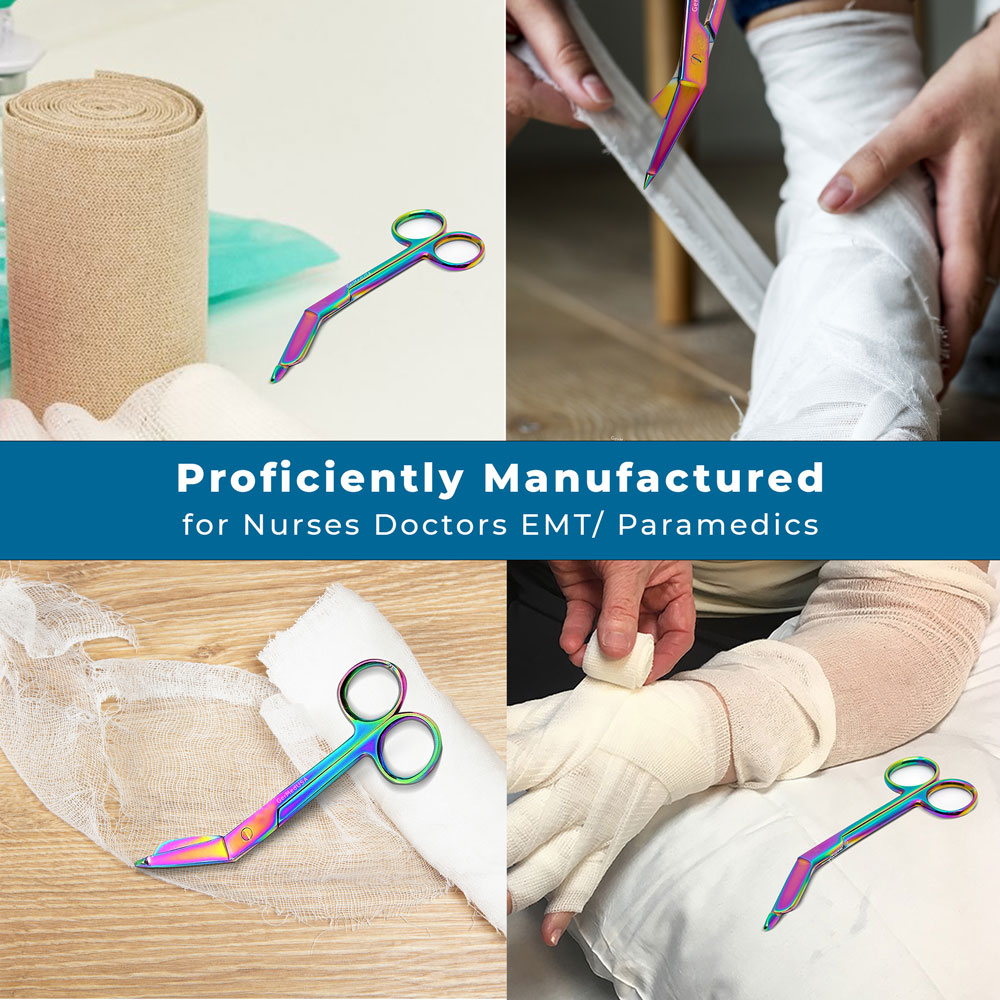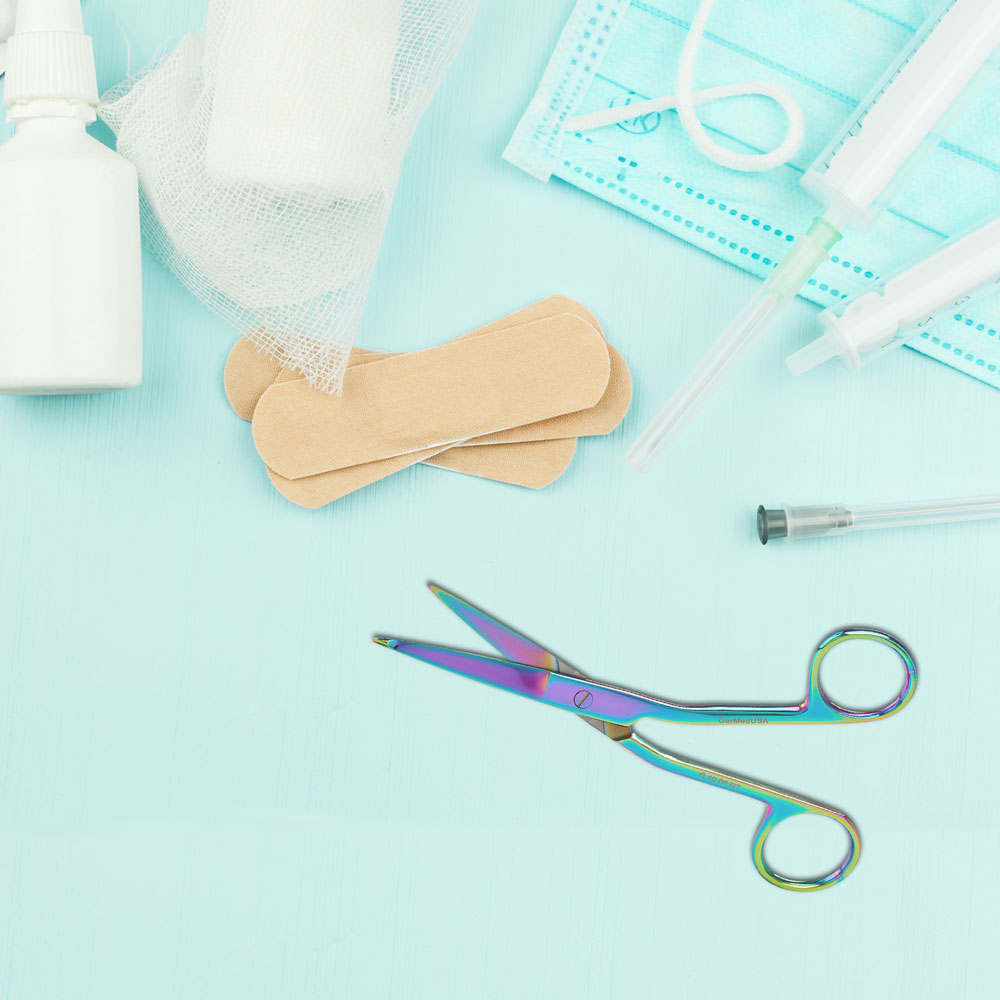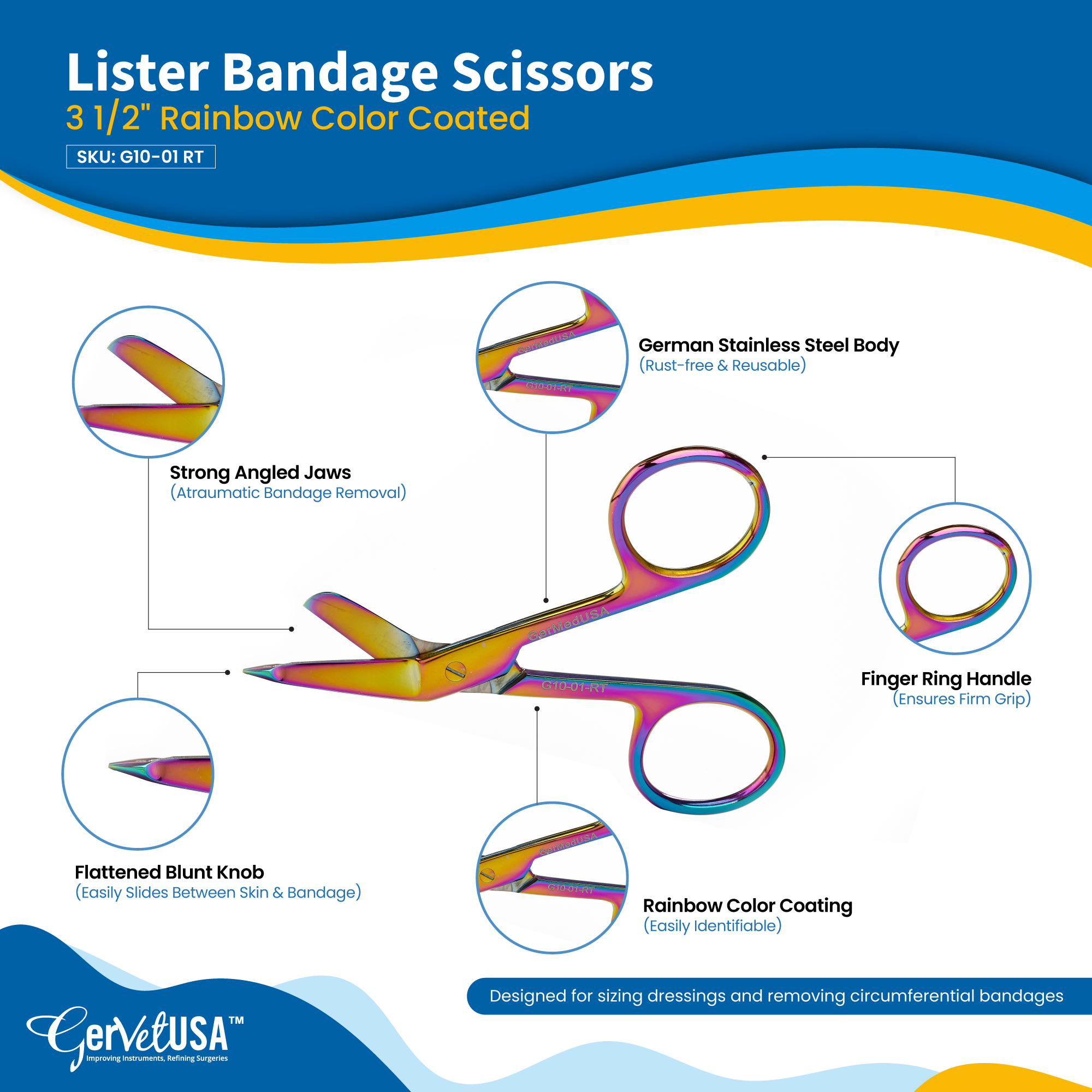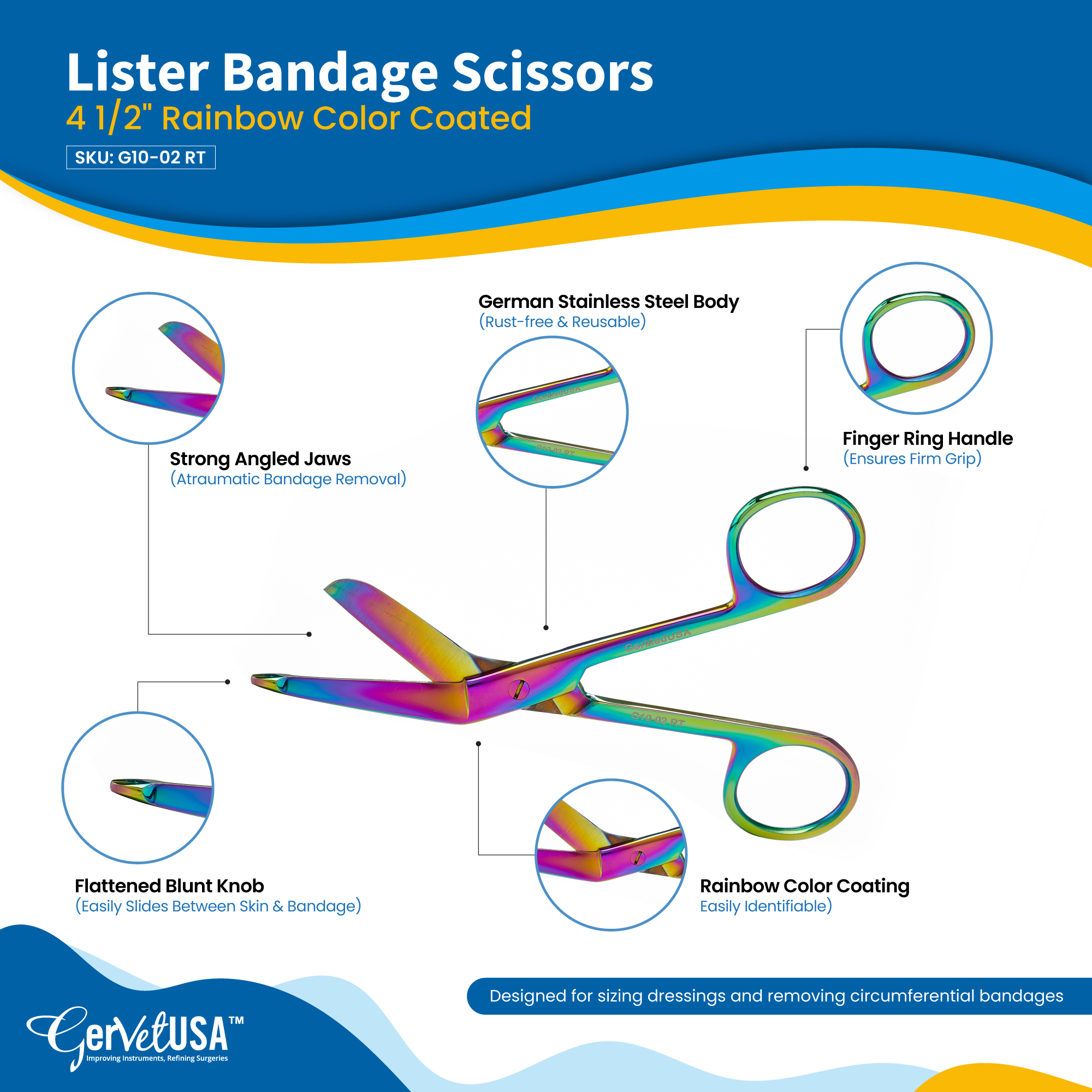 Lister Bandage Scissors 5 1/2" Rainbow Color Coated are handheld surgical instruments made of high-quality stainless with rainbow color coating. These scissors have angled inserts with a slightly longer lower blade that has a flattened blunt knob at the tip that slides between bandages and skin without causing any damage. The color coating aids in quick recognition. They are lightweight, reliable, and exceptionally balanced instruments. The color and material do not fade away with the heat, pressure, or any environmental change. Our long-lasting Lister Bandage Scissors 5 1/2" Rainbow Color Coated are perfect for your surgical kit.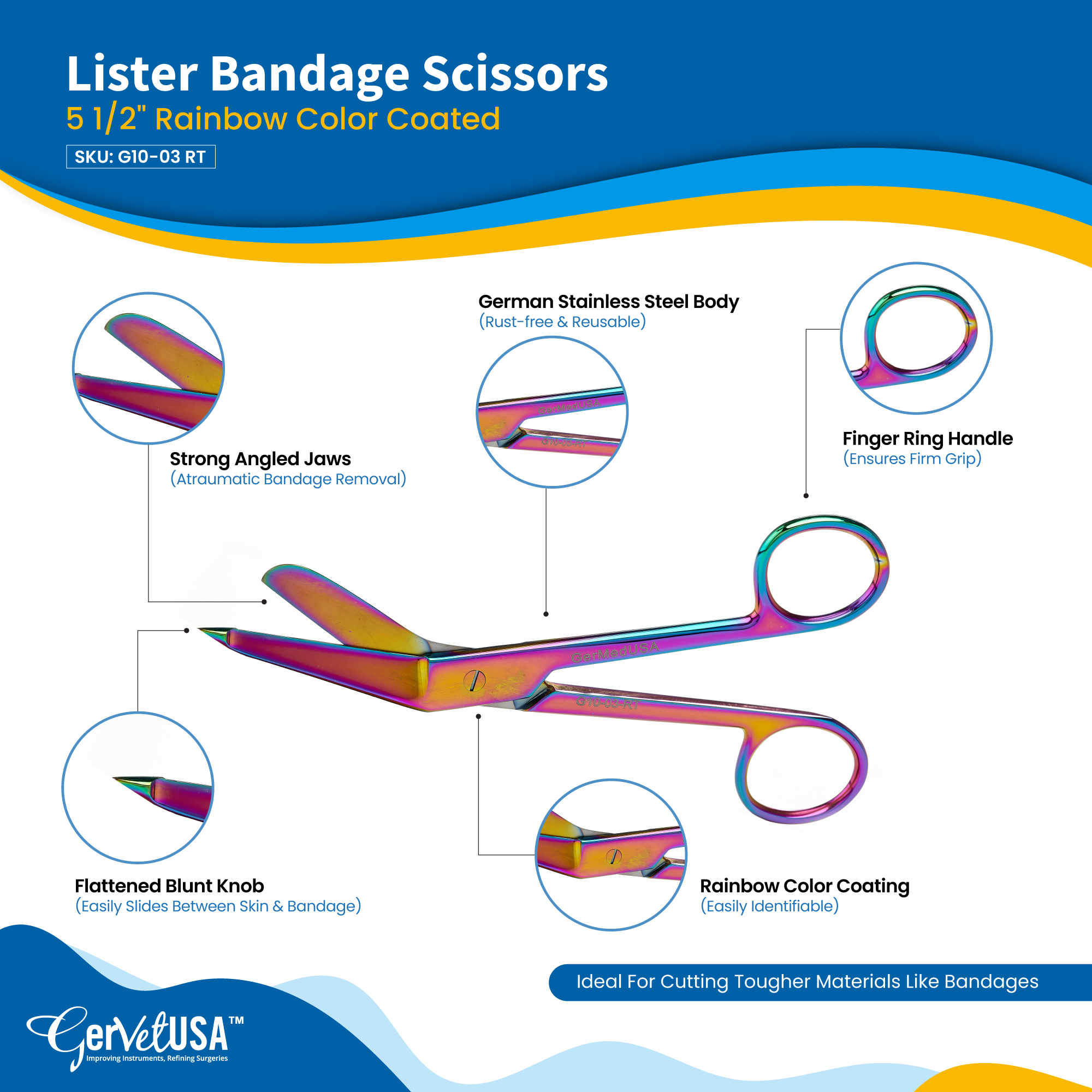 Please note that website images are often representative of the product family and may not conform to the exact specifications or features of the item you select. The final specifications will match the description of the specific product you select. Please review such specifications in the item description to ensure the correct product is ordered.