Mayo Scissors are versatile instruments used in various oral veterinary surgical procedures, including cutting and dissecting tissues and sutures. Straight blades are useful for cutting body tissues near the surface of a wound, ligatures, trimming skin or fascia, tendons, and ligaments. These scissors are also called Suture Scissors. GerVetUSA has manufactured Mayo Scissors Straight Tungsten Carbide that is high in resilience and durability. These are lightweight, balanced, and comfortable.
Features:
• Ideal for small animal dental procedures
• Tungsten Carbide sharp, straight inserts
• Gold finger-ring handles for identification
• Medical-grade German stainless body
• Autoclavable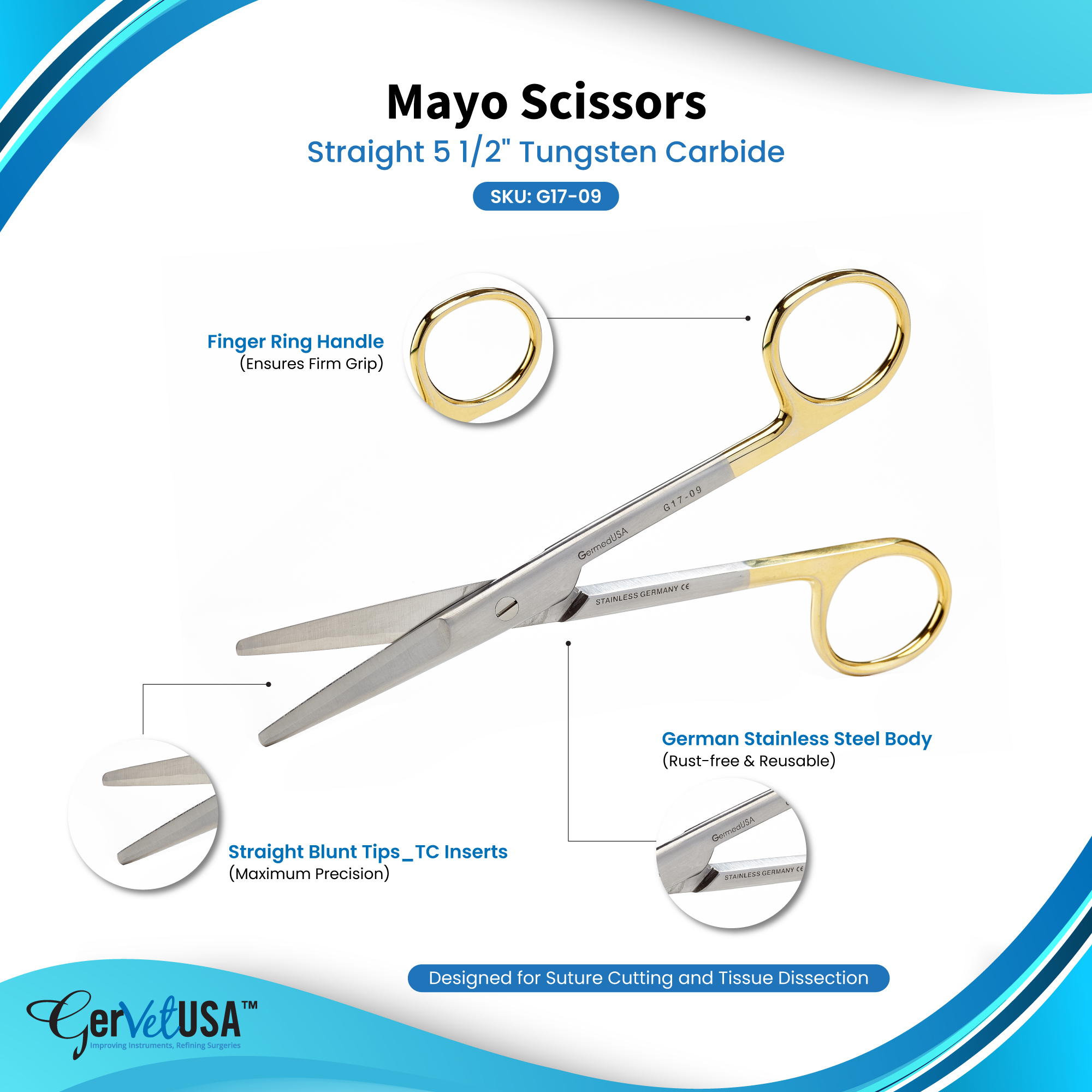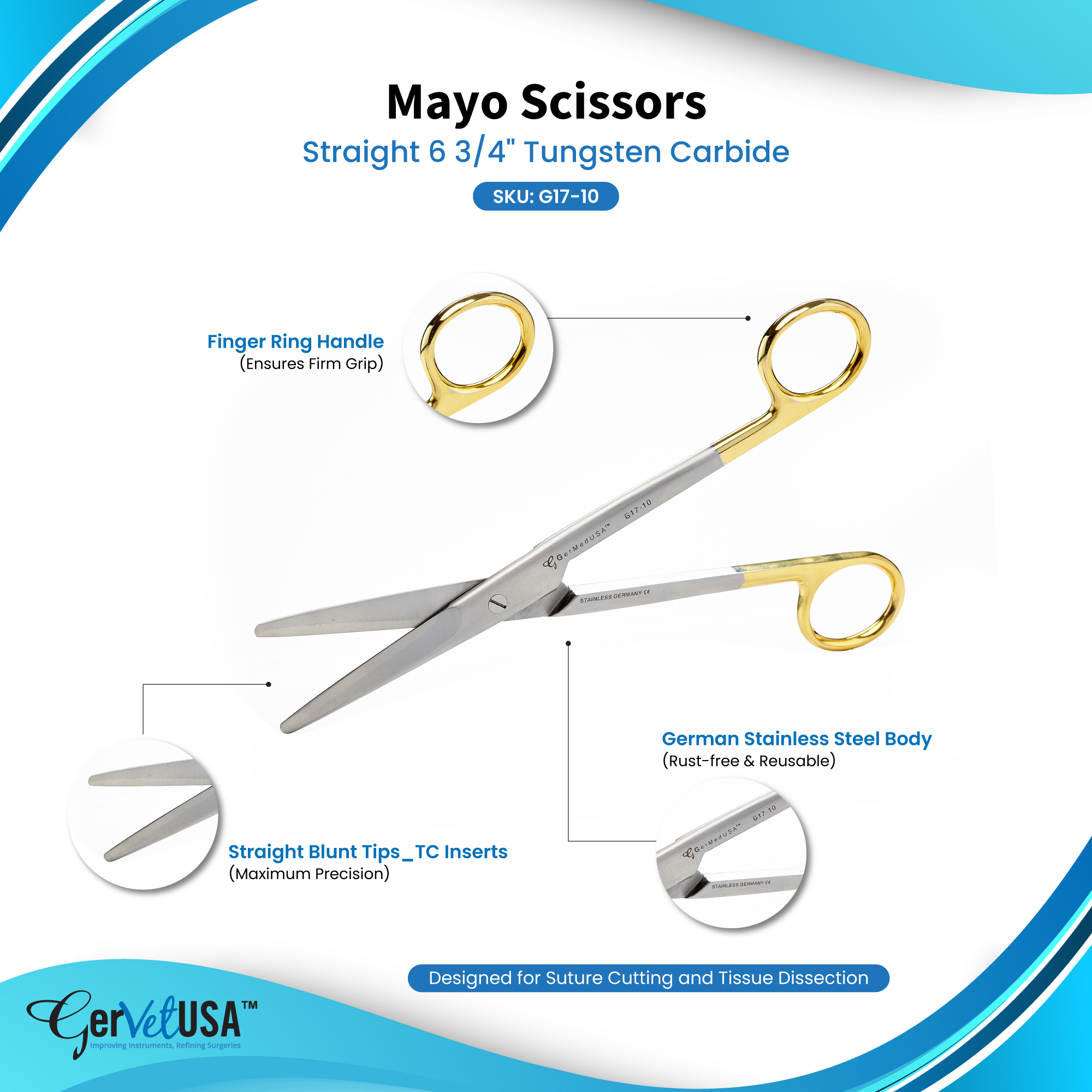 Please note that website images are often representative of the product family and may not conform to the exact specifications or features of the item you select. The final specifications will match the description of the specific product you select. Please review such specifications in the item description to ensure the correct product is ordered.