This curved surgical instrument is most commonly utilized for cutting or dissecting dense or deep tissue, and can also be used for cutting surface tissue or sutures. Their usage depends upon the surgery requirements and surgeon's preference.
Features
• Curved instrument
• Versatile instrument
• Beveled blade
• Performance tested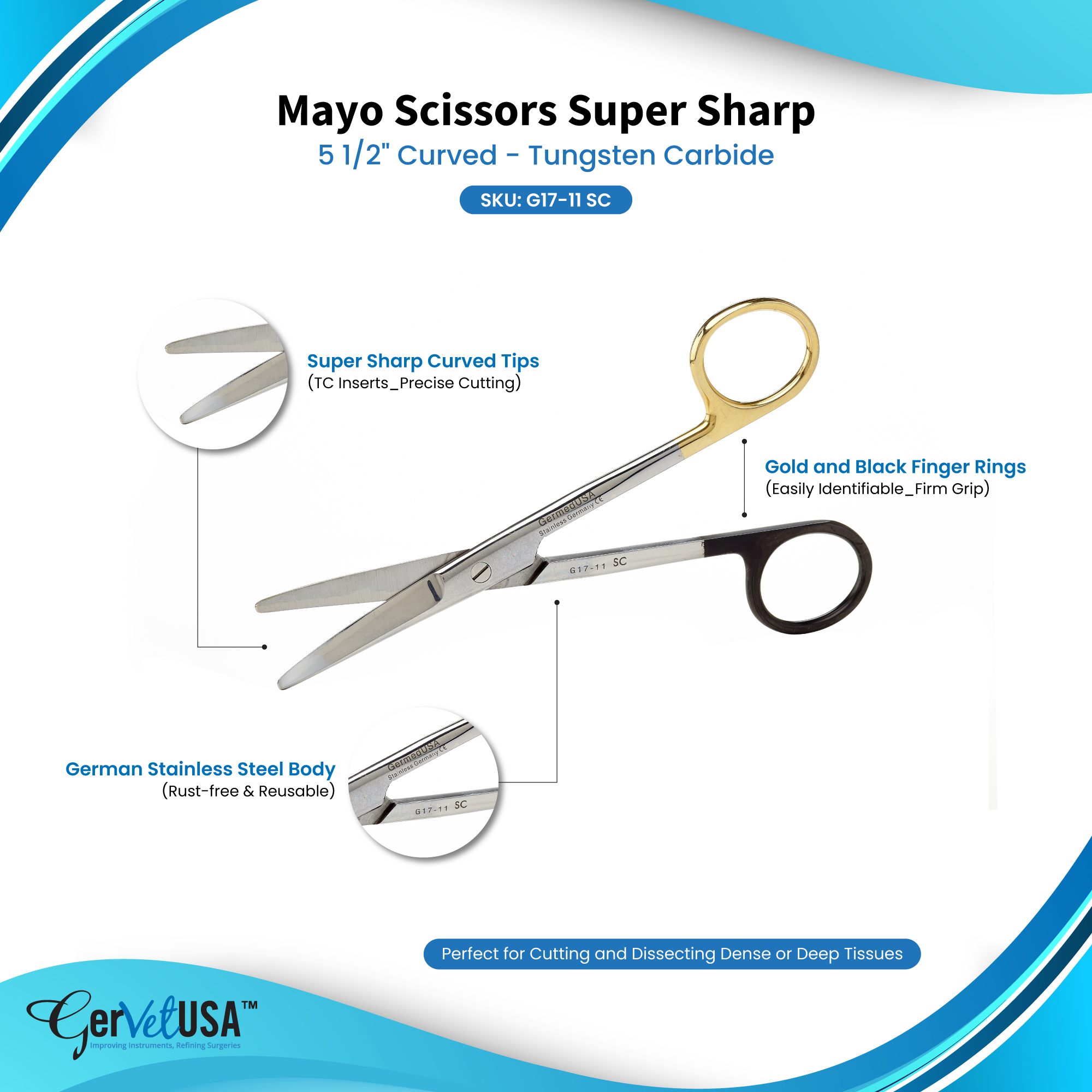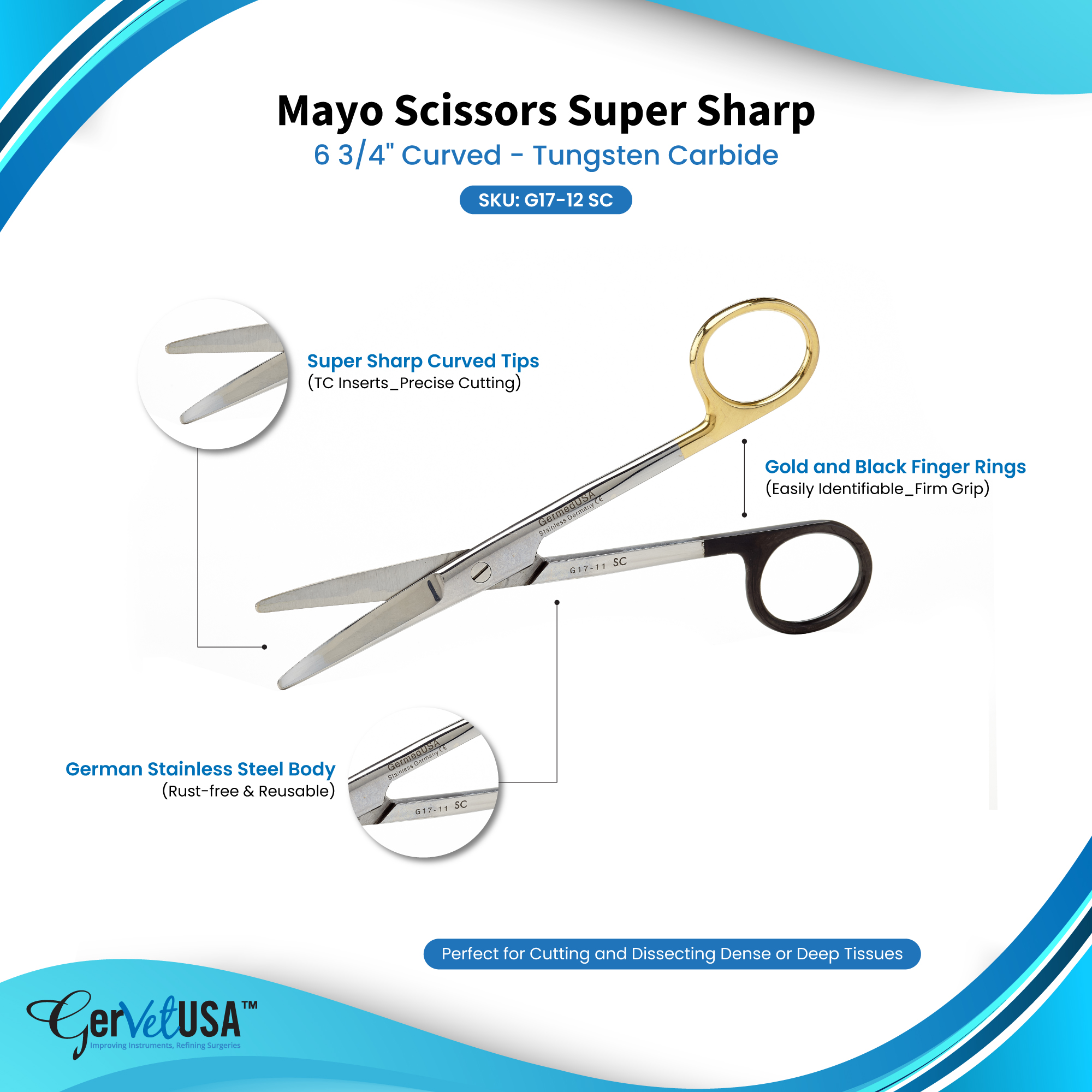 Please note that website images are often representative of the product family and may not conform to the exact specifications or features of the item you select. The final specifications will match the description of the specific product you select. Please review such specifications in the item description to ensure the correct product is ordered.